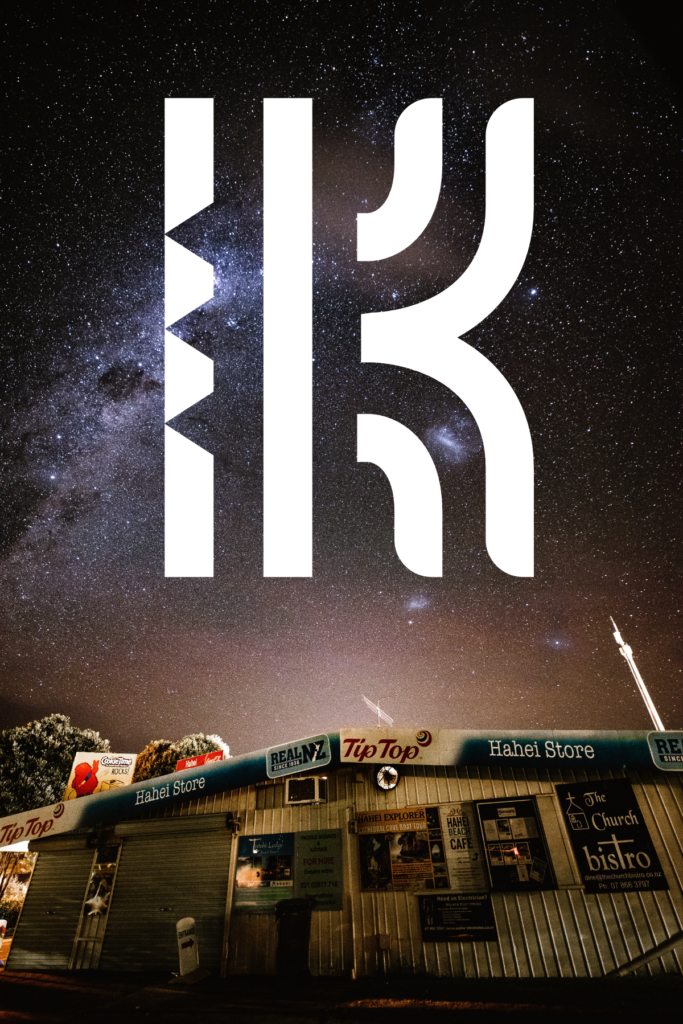 It begins: KiwiRPG Week!
The first ever #KiwiRPG Week has arrived! Tabletop RPG creatives from all over Aotearoa are busily sharpening their dice and honing their microphones in excited anticipation. Are you excited yet? Here's why you should be:
SALE BUNDLES! Two huge bundles of Kiwi games at a bargain price, one on DriveThruRPG, the other on itch.io!
EXCITING STREAMS! Eight live-play streams, some from studio tabletops, some played online, and some played live on stage in front of a live audience!
NEW STUFF! Two new TTRPG releases during the week, with more announcements to come!
TOUR DE BLOG! Explore #KiwiRPG with a series of blog posts across the week showing off the well-known, the should-be-known, and the nearly-unknown of the local scene!
And that's not all:
MONSTER OF THE WEEK! If you're a MOTW fan, you don't want to miss the big announcement dropping on Wednesday!
BIG BAD ONLINE! Global RPG phenomenon Big Bad Con Online is hosting a KiwiRPG panel during KiwiRPG week!
CHARITY PREVIEW! "The Cult of Keviine" is a lead-in to the amazing YES, AND 24 Hour Charity Livestream!
Make sure you don't miss a moment! Check out the week's schedule, which is being constantly updated as new things are added to the programme.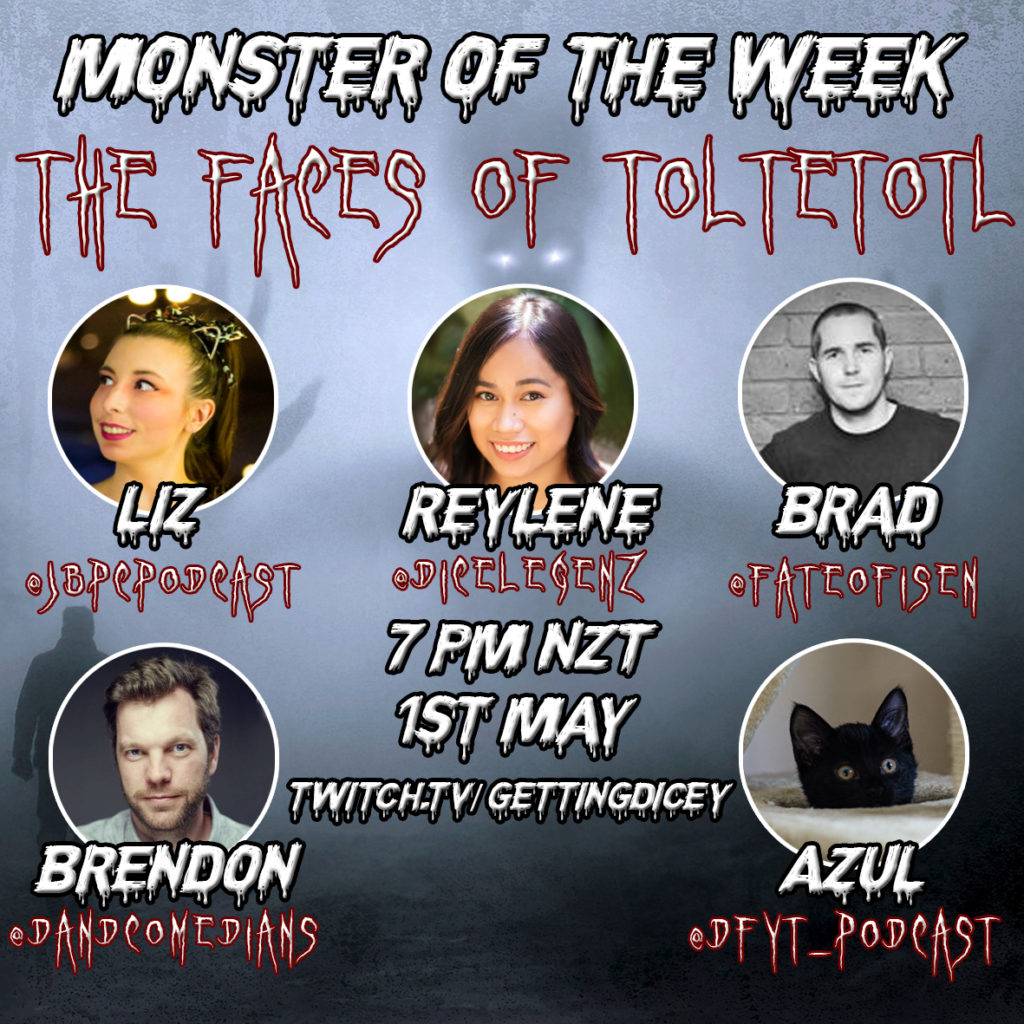 Monster of the Week: The Faces Of TolTeTotl
Here's a great way to kick off the week: On Sunday night (NZST), a team of stars from around the #KiwiRPG podcasting and streaming scene will gather to play legendary Kiwi game Monster of the Week!
When headless bodies start appearing on the outskirts of a rural NZ town, T.H.E.M. (Tasked with Hunting Extraterrestrials and Monsters) sends their top hunters to investigate this baffling string of deaths.
Watch the show on the Getting Dicey channel at twitch.tv/GettingDicey, at 7pm NZST on Sunday 1st May. That's 8am if you're in the UK! (It's like 3am if you're in the Eastern seaboard of the USA, so insomniacs welcome I guess?)
Tell your friends and find us on the socials:
FACEBOOK: https://www.facebook.com/kiwirpg
TWITTER: https://twitter.com/kiwi_RPG
INSTAGRAM: https://www.instagram.com/kiwiRPG/
See you soon!
morgue and the #KiwiRPG crew