In the first part of our tour de KiwiRPG design, I zoomed in on three creators as a starting point for navigating the back roads of TTRPG design in Aotearoa. Now in the second part I'm gonna zoom around lots and lots of others. Maybe it was unwise to cover just three people in the first part but it's too late now! So jump on in for a high-speed adventure more exciting than a yellow mini driving from Kaitaia to Invercargill!
Apocalypse Mall
Our first stop has to be the charming confines the Mall of the Apocalypse! Let's drive inside and hoon around a bit.
Kiwi designs have been making waves in the PbtA scene since it began, starting with Michael Sands's beloved game Monster of the Week. This game of TV-inspired monster hunting is rightly beloved all around the world, with podcasts and actual plays galore. (And there's some big news about it dropping TODAY on the Generic Games site…) MotW has generated its own mini-industry of support products and spinoffs (including some #KiwiRPG examples like those by Sero of podcast Redgate & Wolf, and my own inspired-by riff Paranormal Wellington).
But while you chase monsters, don't forget Mike's other games! Live out the wild adventures of a heavy metal song in Heavy Metal Aeons, in the itch bundle! Collaboratively map-journal an alien world in Natural Philosophers, in the DriveThru bundle! Guide a stone-age family through generations in Three Dooms (my personal favourite)!
Elsewhere on the shopfronts and food courts of PbtA Mall you'll find The Sprawl, another iconic and beloved Apocalypse Engine design, by Hamish Cameron of Ardens Ludere! This superbly focused take on cyberpunk missions is widely celebrated. Hamish has released several supplements, and he's also just launched another PbtA game this week, the upsetting body-horror SF on Kratophagia.
And just down the escalator is a play area full of happy dinosaurs! By Hamish Cameron and Dana Cameron, it's the ENnie-winning Dinosaur Princesses (in the DriveThru bundle), a very fun and very clever RPG for young and old! Of course all around Dino Fun Park are cats, because Dana has carved out their own niche in game design as surely the globe's premier designer of cat-focused game weirdness !
But wait – there are a few more sights to see before your tour of PbtA Mall is done! How about hopping through the wardrobe to labyrinth wonderland with Lauren McManamon's amazing Girl Underground (and then checking out her other game designs)! And you already read about Jack's Space Legs & Sea Legs on Monday, right?
Game Highway One
Okay let's get on the open road now and hightail it down Game Highway One, our national game road. Look out the window! Watch the interesting hills go past! Do that thing where you imagine that weird mark on the glass is your video game character and you move your head to make them jump from power pole to power pole! WHAT WILL WE SEE!
Hey look going past the window it's SIMON CARRYER GAMES! His 2009 swords-and-sorcery release On Mighty Thews (in the DriveThru bundle) kicked off the present era of TTRPG publishing in Aotearoa NZ! Nod (in the DriveThru bundle too ) and Tonight We Slay A Dragon Or Die In The Attempt are wildly interesting yet highly playable experiments in structure! World of Conan is PbtA, what is it doing here and not in the mall, it's because my metaphor is unhelpful! And more, but we've already driven past to-
Wow there's HEXAVEXAGON! Lots of games and tools for games! Big tough guys in shirts! Mecha letters (in the itch bundle)! A whole category of games called "shitposts"! So much to explore but now we're whipping on past-
Over by that scenic rest-stop, I can see SCARY MONSTER GAMES! Jamie Sands makes neat little emotional games, except when they're traumatic messy dangerous emotional games! Four Things, High School Princesses (the scariest game I have ever played, OMG, and in the DriveThru bundle and the itch bundle too), and the superbly named Silver Kiss of the Magical Twilight of the Full Moon, and moar! But oh no we're accelerating around some corners-
It's STEVE HICKEY GAMES! Philip K Dick weirdness with Left Coast (in the DT bundle) and pitch-black cult shenanigans with Soth, and if you hunt around you might find some fascinating other games in development… but no time for hunting now-
-okay i was wrong time to stop for ice creams, it's a road trip, everyone done? back in the car, let's goooo-
Fast Drivey Bit
It's the part of the metaphor where the blog post has been going on for a while and we need to speed up and go even faster! There's a new road! Transmission Gully! Lean forward everyone!
Jacques Cousteau (in the itch bundle) and Battle Royale with Tim at Old Dog Games! Ambitious thoughtful sci-fi with kickstarter success Sapience by Brian Leybourne! The not-actually-a-joke really-very-good DuckQuest RPG by global miniature-sculpting legend Darcy Perry! Brave team action goes down In a Blaze of Glory by Ciarán Searle! And the game being played on a KiwiRPG stream in my headphones as I type this, fast-play multi-genre pick-up-and-go excitement with d12GO! (in the itch bundle)!
How about some road-themed games seeing as I'm like eight paragraphs deep into this ill-advised metaphor! Cosmic taxis dodging trash critters from gothHoblin (critters in the itch bundle)! Extensive roadworks with 200-word-RPG-winner Route Clearance by Andrew Millar and Highway (in the itch bundle) by vonklaude! And drive through crowds of zombies with Z-Land Survival Horror by Rycon (OH! Z-LAND! I GET IT!)!
Going real fast now! Western game Tombstone! Epic magic in DriveThru Gold bestseller The Runed Age! Art heists in Masterpiece! Ghostly tea in The Last Tea Shop! Ghostly ruins in The Ruin! No future no past in Mayfly (in the itch bundle)!
OH HECK NO
NO WE BROKE THROUGH THE REALITY BARRIER
WHERE ARE WE
the other place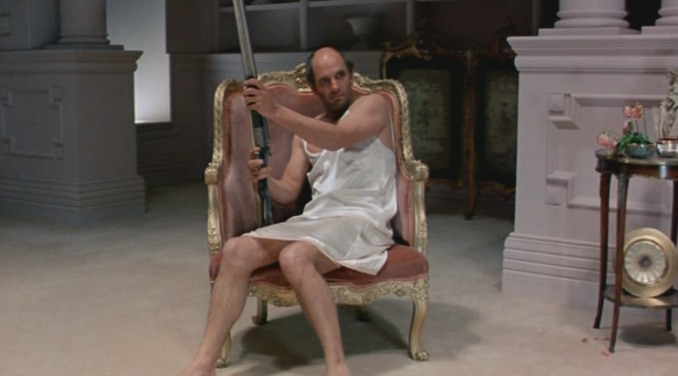 welcome to the other place. here your car is actually your ??book. relax. walk over here.
this is normality. it was released in 2009. it was released in 2021. everything is normal here.
sit down, now. sit down and open the ??feet in front of you.
everything is fine
-morgue, with apologies to the rest of the KiwiRPG team